Discover a Honeymoon photo session on the ski slopes of the French Alps, in a lovely ski resort close to Monaco, Saint Tropez and the French Riviera.
The perfect setting for this post-wedding photo shoot where the snowy mountains in the French Alps. Why? Because the bride has been skiing down slopes all over the French Alps every Winter since the age of 2. She has dreamt of having a wedding ceremony on the ski slopes, surrounded by the mountains and trees, with her closest friends and family, sharing one of the best days of her life. Of the snow falling onto her wedding dress, as she read her vows.
The couple eventually married in a beautiful vineyard close to Saint Tropez, in Provence. However, the groom was determined to make his wife's dream come true. A few months after their wedding we drove to the French Alps, to a ski resort that is famous on the French Riviera and Monaco: Auron.
Luck was on our side. We had clear blue skies at the start of the day. Which allowed us to get some stunning photos with clear deep blue skies. As the day progressed, it became colder and started snowing. We walk through the pine forest, up to the top of the hill, skied down the ski slopes. The bride was delighted. She had been dreaming of this moment since she was a young girl. Thanks to the mountains we created unique images for a wedding on the French Riviera. We even had a night session in the small streets of the old town of Saint-Etienne-de-Tinée, cold, but an amazing end to the day.
As a Cote D'Azur Wedding Photographer, I love traveling to different part of the world for post-wedding shoots, such as the beaches of Sint Marteen or the European city with history and architecture like Rome. Thank you so much Laetitia for enabling me to do such an amazing session. You were fantastic !
Words from Laetitia, the Bride.
Everything has been perfect for our wedding day after photo shoot. I had so much fun on the ski slopes, with a huge wind. Finishing the day with the snow, gently falling on us, was magic. If we could do it again, we would do it the exact same way.
Wedding Dress, Marynea : https://www.marynea.com
Auron French Alps Ski resort : http://www.auron.com
So as to get the best pictures from this post-wedding in this French Alps Ski resort, I was helped by Soven, an excellent wedding photographer who flew from UK.
Discover other gorgeous Post-Wedding  and honeymoon photo sessions, on the French Riviera, French Alps, and gorgeous destinations: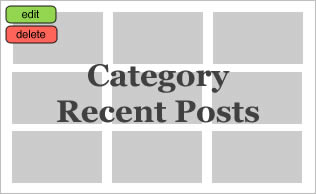 SaveSaveSaveSave
SaveSaveSaveSave
SaveSave
SaveSave
SaveSave
SaveSave
SaveSave