There is always magic during a love session, pictures in the beautiful city of Barcelona are always sunny, colorful and special. But knowing that this photo session is the first of a soon-to-be family make it even more amazing. Fly to Barcelona for a gorgeous couple and Baby relevance photo session.
A sweet couple photo session in Barcelona
Eloa and Olivier make a funny couple, deeply in love, hugging each over and kissing. The perfect couple for a love photo session. They have been in love since their high school, got married in a nice French town, surrounded by their Friends. We planned the photo session to Barcelona, a love moment for them, being together, happy, enjoying life and more than a decade of shared memories. They wanted something simple for their session between greeny in a garden and the seaside of Barcelona. The pictures perfectly represent their couple, a perfect mix of love and laughter.
A life changing love surprise
The most beautiful element of this love session in Barcelona is the unseen one. For years they have tried to get the new member of their team, without the luck they deserve. They were missing someone else to love, kiss and hug.  Earlier this year, Eloa told me they might be a third player at the session, but still waiting for the 3rd month echography. When a week before the photo session she called me to let me know that everything was fine for "all" of them, it has been a pure joy !! We were so happy. Eloa is a great pregnancy, newborn and family photographer in Paris, finally, she will be able to photograph her own precious treasure.
Thank you so much Eloa and Olivier, I feel so honored to have photographed your first memories with this cherish baby.
[pp_gallery id="51423″ style-id="7aa32872-953a-4c51-8f75-d90e897dc8f8″]
Looking for an Engagement or Wedding photographer in Barcelona or Spain ? Or just planning a quick trip, bachelorette party to Barcelona and Spain, or looking to have gorgeous couple pictures of you? Feel free to contact me and let me know what you would love.
Family and Wedding Photographer in Barcelona and Europe
I loved to travel, but also do engagement, proposal, elopement, wedding and anniversary on the French Riviera and Europe.
If you travel from the US to France, and like how I document life memories, feel free to contact me.
https://wildroses.fr/contact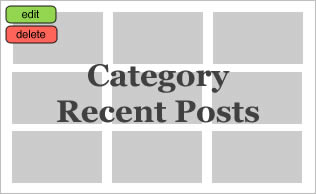 [pp_gallery id="51423″ style-id="2628957b-160b-4659-9cc1-8f4fce357336″]
[pp_gallery id="51423″ style-id="2628957b-160b-4659-9cc1-8f4fce357336″]