How not to fall in love with Provence lavender fields? The amazing beauty and smell of this purple gold of Provence. If you are planning your couple session, elopement wedding in the lavender fields of Provence, find below information to help you. Our team of family and wedding photographer is based in the South of France. We are looking to help you get the most from your lavender field experience. Above all, have an effortless session and keep great pictures.
This article will help you plan the perfect photo experience or wedding in the lavender fields :
Where to have your pictures in Lavender fields in Provence?
The most famous place is Valensole, but you have thousands of gorgeous lavender fields in Provence. Driving around Valensole will enable you to find lavender fields with fewer tourists. You can discover where to find those lavender fields and the best time of the year to get to lavender fields on the map below. To get the most of your trip to the lavender fields, plan so time to enjoy beautiful centuries-old towns and scenic background. This part of France has kept the old-time mood, and every little town offers travel-in-the-time places.
Closest main international airport from the Lavender fields of Provence in Nice Airport, on the French Riviera. If you will be on vacation in the South of France, those are the average time to drive to the lavender fields :
2.5 hours drive from French Riviera
1.5-hour drive from Marseille
3.5 hours drive from Lyon
1-hour drive from the Provencal Drome
2 hours drive from Luberon
Map from Move Your Alps. More information about the best lavender fields season and places on http://www.moveyouralps.com/en/routes-de-la-lavande/lavender-information-advices/lavender-blossoming-season
Best time for your photo session in Lavender Fields of Provence?
My favorite months for a wedding or a photo session in Provence are  May and June (Spring in France). I love those months because the weather is lovely. Nature is beautiful and you don't have too much tourist. This is great for intimate and fun pictures. After Spring, September (late summer) is also an amazing month for your Elopement wedding in the South of France.
You may have your holiday in summer, however, July and August are the hottest months. The temperatures can go up to 40° C (104°F) in Provence countryside.
The lavender season is late June to late-July (early summer in France). If you want the nicest lavender pictures, you should plan your Elopement or photo session in Provence within those months. Early June the lavender is most of the time not fully flourished. Past mid-July, the farmers start harvesting it. You can sometimes find lavender fields with flowers in early August, but they are very few. For me, the best time to get crazy lavender pictures is early July.
Provence Lavender Fields photo session (Proposal, Wedding, and Family)
We wand your photo session in the lavender fields to be amazing. Thus, will be happy to help you get the most from it. Our team has experience in documenting Proposal, wedding and Family photo session in Provence.  As storyteller will make sure you have the nicest experience possible. At the same time, without taking too much time on your holidays. For us, your session should be an intense day. For instance going through beautiful sceneries of the South of France (seaside, mountains, farmland, lakes, lavender fields). A day your couple or family will remember for the rest of your life.
As you may have read before the first lavender fields are 2 hours and 15 minutes by car from the French Riviera. Depending on the length of the session you want, we can plan late afternoon sunset, an afternoon session or full day session.
If you want to avoid overcrowded fields try to avoid Valensole close locations. For pictures during the high lavender season, I always drive few extra kilometers far from Valensole:
https://www.google.fr/maps/dir/Antibes-to-Valensole
Proposal, Engagement or couple session in the Lavender Fields of Provence
At Wild Roses, we really want to make sure you will have the best experience possible. Thus give you advice (even if you don't book us) for your lavender photo session on the blog. Please find below articles on the blog. One for proposal sessions and one for engagement sessions. Depending on where you will be staying, my team can help you create the perfect photo session. Help you find the location, the timing, fine-tuned the details, to make sure it will be the easiest possible. We also work with Wedding Planner that will deal with a full wedding organization in Provence.
If you want to go for the sunset photo session in the lavender fields, we can drive to Provence. Afternoon your proposal, you could be back to the French Riviera for dinner. You might have already done the proposal on the French Riviera or aboard. Then, we can get there for a lovely couple session. Who needs reasons for an amazing couple afternoon? We could spend the afternoon between medieval towns, lavender fields, and Provence. If you are looking for both, I do offer a couple collection. The collection includes a proposal session on the French Riviera and an engagement session in Provence or Italy.
Plan to propose your beloved one in Provence, in Provence's lavender fields :
https://wildroses.fr/perfect-proposal-best-memories-french-riviera-10-advices/
Advice for an engagement or wedding anniversary photo session in the lavender fields :
https://wildroses.fr/seaside-proposal-engagement-anniversary-session-french-riviera/
Amazing Lavender Fields Elopement wedding in Provence
To better understand Elopement, and what is implied for an Elopement on the French Riviera or Provence, you can read the following blog post.
What is Elopement: https://wildroses.fr/what-is-elopement-how-to-elope-french-riviera/
The Lavender fields area is also the place for amazing wedding venues of Provence (like Gordes, Moustiers-Sainte-Marie, Gréoux-Les-Bains). Small venues, Provencal mas, and luxury domains, perfect for intimate weddings and elopements. Above all, those venues have gardens, where you could have your ceremony surrounded by lavender and mountains: magic!
Your wedding in Provence will be out of time. If you are traveling from a major city like New York, London, Paris, you will love it! This retreat in nature will be a total change of scenery.
Provence Lavender fields couple session or Wedding packages
It is a huge work to plan a wedding, moreover for a destination wedding in Provence. Living far from the country you will celebrate your Elopement wedding, in different time zone is another challenge.
A wedding planner based in Provence will help you plan everything. They deal with every Provence wedding vendors before and during your wedding day. She/he will be your solution finder and help you focus on the important sides of your wedding. Thus, make sure you can focus on your guest and you. Depending on the type of Elopement you want, I can recommend you Wedding Planners from Provence and the French Riviera. I only recommend the one I love to work with. Wedding planner from French Riviera and Provence perfectly know venues, vendors and best timing for your wedding. Therefore, will help you deal this all the organization locally.
Discover the last lovely, wedding proposal, couple session on the French Riviera and aboard, on the blog:

Keep your memories: book a Provence Photographer for your pictures in the Lavender Fields

As a Wedding Photographer on the French Riviera, I love to drive to Provence. The lavender Fields and sceneries are always amazing. Planning a couple session in the lavender fields or your wedding in Provence is an excellent Idea. I can document it with authentic, natural and luminous pictures. Let me know what you have in mind, what you would love to see in your couple or wedding pictures. Please send me a message, don't be shy.
More information about lavender fields couple or family session and wedding photo in Provence :
Where to photograph lavender fields: https://hellolaroux.com/ou-photographier-lavande-de-provence/
Visit lavender fields: https://onmytree.com/visiter-champs-lavande/
A weekend in the lavender region: https://www.bestjobersblog.com/france-week-end-provence-en-2cv-au-pays-de-la-lavande/
The nicest places for lavender fields pictures in Provence: https://www.bestjobersblog.com/les-3-plus-beaux-endroits-pour-photographier-la-lavande-en-provence/
So as to inspire you, find out more Provence and lavender fields couple session and wedding on the blog :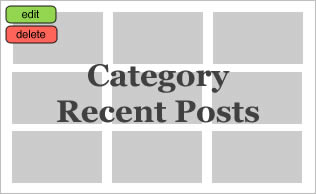 SaveSave