If you love old towns, breathtaking sea view, Eze (French Riviera) is the place to propose! While traveling to the south of France for a friend wedding, this gentleman wanted to surprise his beloved one and propose her on the top of this cliff, facing the sea.
Travel to the south of France for a Wedding
2 weeks before "the" date, the groom-to-be contacted me, he wanted the propose his girlfriend, on the 5th of July,  for their 7 year anniversary. Both are Porto Ricans, living in New York City and love to travel. They were flying to the South of France for friends' wedding.  To make the couple anniversary and the surprise proposal perfect, Alex had booked a night and dinner at Chateau Eza. He wanted to take her for a walk to a nice viewing area around sunset time and pop the big question.
Chateau Eza and Eze breathtaking view on the French Riviera
On the 5th They have been enjoying sunbath in Saint Tropez with their Friends before an amazing wedding weekend in the south of France. Driving from Saint Tropez to Eze, they were late because of traffic jams, we had to adjust the plan. The pressure started to rise for Alex. Once they arrived at the hotel, I played a waiter from Chateau Eza, showing them a nice view for a selfie, step back and got ready. They were both enjoying the view, when Alex took a quick breath and put his knee on the ground, facing the gorgeous bay of Saint-Jean Cap Ferrat. The reaction of Victoria when she understood he was proposing her, was priceless, a total surprise, and worth all the planning Alex has been working, is such a short time, to make the proposal amazing.
Couple session and lovely stroll in Eze Streets
After the proposal in Chateau Eza, we had a stroll in the small street of Eze. This old town is so beautiful! Moreover, If you wait for sunset golden lights, most of the tourists are not anymore in the town, and the small streets become magic. Walking the century-old alleys, feeling the history of the place, enjoying the colorful walls and the green Mediterranean nature and plants.
Thank you SO much, Alex, it has been a pleasure helping you create this surprise proposal, even within a 2-week delay. I wish you the best for the upcoming wedding!
If you want to propose your beloved one, want to keep amazing pictures from it, I would be pleased to help you plan the perfect proposal on the French Riviera, and make it easy and effortless for you.
Feel free to contact me, and let me know what would be the perfect wedding proposal, the perfect proposal location, the perfect proposal mood, for you and your beloved one: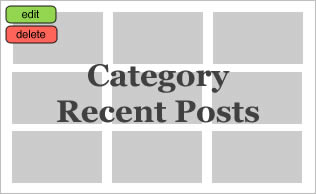 SaveSave
SaveSave
SaveSave