Flying to the French Riviera and planning to propose the one you love? Find in this article, 10 advice to get the most from your proposal photo session on the French Riviera or Provence.
You want your proposal to be perfect, to offer your beloved one an amazing surprise, to enjoy it the best way possible. And to share those moment with your family after you fly back thanks to pictures from your proposal.
To help you go through this process, make it easier, you can read the below advice for the planning and the proposal on itself.
0. Beautiful pictures of your proposal
You can plan everything perfectly, but without pictures, it will be hard to show and share it with friends and family. As a wedding photographer base on the French Riviera, I feel blessed to have photograph lovely proposal from Saint Tropez to Monaco. I work in famous cities like Cannes, Antibes, Saint-Paul de Vence, Nice, and Eze. This is how I see and set a great proposal :
So as the picture to be the most gorgeous, to photograph your proposal with sunset light by the sea or in a French Old town.
You might want to avoid the crowd, thus I am always looking for a quiet place, to make it intimate and romantic. Make sure both of you enjoy and share emotions.
In the planning of the proposal session, to help you make everything perfect so as you to relax, enjoy and remember this unique moment.
You can read more information about the photography side of a Wedding proposal photo session on the French Riviera on the following blog post.
https://wildroses.fr/seaside-proposal-engagement-anniversary-session-french-riviera/
1. Plan location and time for you French Riviera Proposal
First of all, you will be thinking about the place where you would like to propose. where and when you want to propose. It depends on what you love, if there is a special place for both of you, go for it. For nicest light, cooler weather and pictures, sunrise and sunset are the best time of the day. Golden hours lights are just magic! Thanks to the amazing weather we have on the French Riviera, you can plan your Wedding proposal photo session on the French Riviera almost all year long. Best time for me is Spring and late summer (September and October).
All Proposal Photography collections include a custom map and timetable to help schedule your proposal effortlessly.
2. How to dress / Your wedding proposal outfits?
It is all about you and the memories you want to keep from your wedding proposal and the place you will propose. Think about the mood and the feelings you would like to keep from your proposal session. How do you love to dress, chic or relaxed? Whatever you choose, keep in simple, get matching colors and avoid too much of them. It has to be about the proposal. If you really do not know what to wear, I can help you or you can ask for the help of a friend, or cloths vendors.
To make sure you are both nicely dress for the proposal, and to have an "excuse" for the timing, let her know you have booked a dinner in one of the nicest restaurants of the French Riviera.
3. Where to hide the ring
Before the wedding proposal day, sockets can hide the wedding ring perfectly. On the day, a big box in your trousers' pocket can be seen easily, you would better hide it in your jacket or a bag. Even better, instead of the box, you can use a small pouch, easier to carry and hide.
4. Set the mood
You might be a little bit stressed, but it's important to put her in the mood. I have seen couples so stressed that they were close to an argument. Make sure you are both enjoying the moment, the place you are, the view. If anything goes late, let it go, you are planning something for life, it can wait a few more minutes.
5. Relax
It can be super hard, but it will help you enjoy it. How to relax? Breath, think about your first date, why you love her, all those lovely details you love about her. Remember how amazing she/he is, the funny moment you shared together, the laughter you had, stress will flyaways.
6. Go to your French Riviera wedding proposal location
All Proposal Photography collections include a custom map and timetable to help schedule your proposal effortlessly.
7. Take your time
Don't rush, take your time. If she's late, let her be late (you are with her for a few more years). Make sure (s)he is in the best mood possible, (s)he is enjoying this time, is happy to have the walk, to get the restaurant. You will remember everything from the proposal, and what happened before and after: sublimate the whole evening.
8. Take your time (bis)
Once you go for the question, DO NOT rush, make sure she is a hundred percent with you. Let your beloved one knows how much she/he is fantastic, how much you love her/him, how wonderful those years shared together were amazing, all the magic you want to share for the ones coming. She/he might understand what is coming, so slowly knee down, and ask the question.
9. Enjoy your proposal
That is a moment that will happen once in your life, enjoy every second of it. Give time to your beloved one to calm down and realize what just happened. From your seaside proposal of the French Riviera, feel the wind and the perfume of the sea, with the last sun rays of the day. Discover the beauty of the small streets of an old town, the colors, the flowers. All those details will be part of your memories, and the emotion you felt deeply when you asked him/her to question.
Keep it simple, do not try to write and remember a too complex speech as you may forget it.
10. Tips for the perfect pictures of your Wedding Proposal
Make a dinner reservation for after your proposal. This will make sure you are both looking your best, and she will be camera-ready without realizing it. This will also help to make sure you are on time.
When you are starting to think about what you will wear on the day, we recommend going down on one knee in that outfit to make sure that all of your clothing is sitting properly, but it is also a great opportunity to practice taking the engagement ring box out of wherever you will be hiding it – try out a couple of spots to see what will work best!
Practice opening the ring box away from yourself – this will make sure that you are opening the box towards your partner and presenting the ring beautifully. Make a small mark on the bottom of your ring box to make sure that when you open it, the ring is facing upwards instead of dangling down and possibly falling out!
Be conscious of the camera when you go down on one knee: try to make sure you're not in between the camera and the ring; try to stay down for a little longer than your instincts might tell you.
If she has long hair is the type to consult you about her hairstyle, encourage a style that gets her hair up out of her face or tucks her hair behind her ear (how cute!). If it is a windy day, position her so that the wind blows into her face, effectively blowing her hair out of her face
It is a lot to think about, but I will be there to help you relax, enjoy and create stunning pictures of your wedding proposal.
An even more unique Wedding Proposal on the French Riviera
If you want the wedding proposal to be even more special, I can set for you a champagne picnic
I have a list of favorite places for a wedding proposal, I can advise you romantic and intimate hotels and restaurants on the French Riviera and Provence.
Discover the last lovely, wedding proposal, couple session on the French Riviera and aboard, on the blog: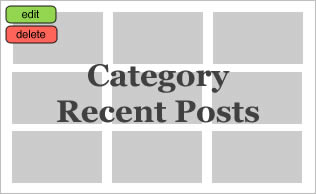 To help you plan your proposal on the French Riviera, you can read more articles on the blog. Head to the complete guide post :
https://wildroses.fr/complete-guide-for-a-stunning-proposal-on-the-french-riviera/
[Complete] Guide for a stunning Proposal on the French Riviera
SaveSave
SaveSave