Find out Why and how to organize the perfect destination wedding Day After session, in other words a couple session or anniversary session with your wedding suit and dress, in your dream location, after your wedding.
The wedding day always passes very quickly, you have spent months preparing everything, but you do not have a minute to share and enjoy together. Or even worse, the weather of your wedding day was rainy and cloudy and you couldn't enjoy a luminous nice couple session. The Wedding Day After session is an opportunity to spend this moment together, away from the crazy day. I am committed to making this moment just as magical as your wedding and to create unique and beautiful pictures.

Why perform a Wedding Day After session?

There are as many reasons as couples and lovers, here are the ones that return most often.

Wear anew your wedding dress and your costume
You chose your dress, it was for you a deep love choice, and you will wear it once in your life.
It is an opportunity to come out, enjoy it again and be as beautiful as the day of your wedding.
It is not compulsory to take dress and costume, but this makes the photo shoot even more beautiful.

Have more time to create stunning photographs
The day of your wedding goes at a crazy speed, it is also important to me that you take advantage of it as much as possible.
The Day After is really the opportunity to take the time, visit several places, have different lights.

Have more privacy for you and less stress
It is difficult to have privacy when you have people around, family, friends. To enter your love bubble when you think about everything that follows (ceremonies, cocktail, animation, first dance, dessert, evening, …). Once all the stress related to the organization goes away, you can devote yourself to you, let yourself go, and this can be seen in pictures.

Going to a magical / special place for you
You can not always plan your wedding the place of your dream because of logistic (make everyone fly there) or cost.
Even if the reception is sublime, you probably have places, where you always wanted to go. Imagine that you go there in love, in wedding outfits, with a professional photographer focused on a single point: you. This makes magical images that you will keep for life and that you will enjoy sharing with all the people you love.

Offer your loved one, a unique photography session in the destination that you have been dreaming about, or a destination that is meaningful for you.

Writing Your Common Story
Life passes so quickly, after the wedding, you go back to your everyday routine. This is the opportunity to take the time to write a little bit of your story together, to share a wonderful experience.
It will be a memory to keep for difficult days, unforgettable memories of joy.

Relive the emotions of your wedding

For fun, to put a bit of madness in conventional couple and wedding photographs.


To fight the Wedding Blues, which follows on from intense months of organization
Avoid bad weather wedding pictures
Depending on the location of your wedding and the time of the year, you can have bad weather condition.
Choosing a sunny location for your day after will enable you to keep gorgeous and luminous pictures of it.

Imagine a sunset, a weekend only devoted to you and the session, golden hours lights, a pleasant temperature, the sea without a tourist, or a wood. A moment out of time and daily stress, in a place where beauty or history are breathtaking.
I'm dreaming of amazing surroundings. Both of you in the desert, on a beach with amazing blue colors, with gorgeous lights and nature of Island.
When to Realize your Destination Wedding Day After photography ?

Immediately after your wedding, or after your wedding trip, to relive the moment, dress and magic. You can also make a photography session for your wedding anniversary.
For more pleasant weather and temperatures, less tourists: late summer or spring. A Day After Wedding under the snow can also be magic: white mountain, fir trees, nature for romanticism. You on skis going down the slopes for fun.
Time of the year will also depends of the location, if you want to do your Destination wedding day after photography is spring in Australia or New Zealand, it will be fall for the northern hemisphere.
Where to fly for your
Destination Wedding Day After photography
?

Wherever you want, it has to be special and unique for you, so as the picture to shine and be amazing.
Either in nature, on the beaches of the Caribbean, under the sea, at the top of the mountains, in the snow, in the middle of the woods, near a river, in the desert.
Either in places full of history and with extraordinary architecture. The capitals of Europe, the destinations of your childhood travels, the country of origin of your parents or grandparents.
I have already had the pleasure of accompanying wonderful couples in Paris, London, Amsterdam, Barcelona, Saint-Martin (Caribbean), … I am always curious to discover new places. But the most important thing is that the place speaks to you and that it has special significance for you.
Do you not have ideas? Here are some destinations where I dream of accompanying you:
Cold Destinations : Iceland, Canada, St. Petersburg, Russia,
Amazing natural locations : Madeira, Moroccan desert, the African Savannah,
Tropical destinations : South east Asia, Australia, Caribbean
Flying the amazing East : Great Wall of China, Everest, Tibet
Arabian Nights magic : Istanbul, Pyramids Egypt, countries ending in Istan, Lebanon
Latin America : Ushuaia, the Cordillera of the Andes, Amazonia
From south to north Europe : the former Soviet bloc countries ,Florence, Venice, Sardinia, the Scandinavian countries, Scotland, Ireland, Crete, …

In fact everywhere on earth, where there are beautiful landscapes and beautiful people.
It would take several lives, to photograph Day After in all these countries :).
I love to travel and discover the unknown, but there are also many places in France to make sublime photographs.
Between sea and mountains, we can create together a mini-trip for you to live locally, an unforgettable experience!
Destination Wedding day after photographer
If you are looking for amazing memories and pictures of both of you, in gorgeous locations, please send me a message.
I am always looking for new projects, and love to help you get the most from the photography session.
We will create together beautiful picture you will cherish and be proud to show to your friends, familie, and children.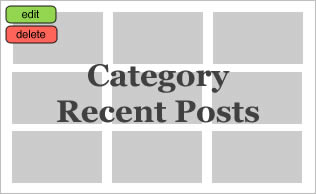 –
Save
Save
Save
Save
Save
Save