Elopements are becoming increasingly popular as a unique, luxurious and Intimate destination Wedding. Find out more about how to plan the perfect Elopement in the South of France. If you Fly to the South of France, to live the perfect seaside or lavender wedding, as a wedding photographer, I would be pleased to help you get an amazing experience and beautiful pictures.
Quick jump to the main part of this article about Elopement on the French Riviera and South of France
What is an Elopement (Wedding)
Elopement literally means running away from somewhere without ever returning to that place (https://en.wikipedia.org/wiki/Elopement). In more practical terms, elopement refers to a marriage that is conducted suddenly and secretively, involving the couple taking flight together from their places of residence, intending to be betrothed. The reasons why some couples choose to elope are too numerous to list here. These reasons can range from the couple wanting to escape the stresses of planning their weddings to opposition to the wedding from family members. However, many people are still not sure of what it means to elope. Here are some characteristics of elopements.
Why Elope: A Unique, Intimate and luxurious destination Wedding
For a lot of young couples, elopement is a way to save valuable money that would otherwise be spent on the wedding. Money that can be better spent on other needs. For other, older couples, couples who have been married once or twice before, elopement is about escaping the rituals of a traditional wedding. This focusing instead on spontaneity and romance, exchanging their vows in a free environment.
For a last kind of couples, money isn't a consideration at all in their elopements. In fact, luxury elopements are becoming increasingly popular, where the couple partakes of everything involved in a typical ceremony – professional photographers, picturesque décor, heartfelt vows, an aisle, formalwear – minus the guests. These kinds of couples have the money needed to celebrate their big day. They simply want to make their wedding unique and super intimate. It is also a way to avoid the burden to deal with hundreds of wedding guest and all the schedule and logistic that come with it.
So an elopement wedding on the French Riviera enables you :
To have an even more extraordinary wedding, and really fully a dream
Spend your money on excellent and luxury venue and vendors
Avoid dealing with hundreds of guests
Have a super intimate wedding
Elopement, avoid disappointed loved ones
Needless to say, your friend, family members and loved ones will probably not be thrilled if you elope. It may even shock them. They may find it disrespectful or hurtful if you do not host a traditional celebration. The irony is that some couples actually elope to avoid drama with their loved ones, not realizing that the fact of their elopement will end up creating the very drama that they were trying to avoid. So, elopers must be prepared to face a backlash from their friends, families and loved ones. Perhaps providing rational explanations behind the decision to elope will help soften the blow.
Celebrations after elopement
Couples who have eloped need not be deprived of a chance to celebrate their union with their loved ones. They can always host a party or a dinner after they have been married. In fact, some couples decide to do exactly that, celebrating their union after returning from their elopement, inviting everyone that they want to share their union with, holding, in effect, a simplistic version of their wedding ceremony, playing host and hostess to their guests, taking on the responsibilities that typically come with those titles. Other couples have been known to hold such celebrations a year, five years, ten years, even fifty years after their elopements.
Last memories from weddings on the French Riviera and destination, on the blog: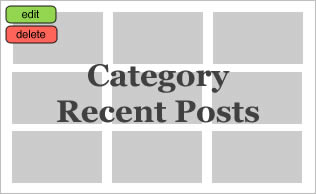 Make your Elopement weddings unique and fabulous
Elopement weddings, no matter their reason, save the eloping couple a lot of money. This gives you a chance to make your wedding unique and fabulous, a chance to spend the money saved on creating a memorable experience between just the two of you together, marking the ritual of your lifelong commitment to each other in a powerful way. One way you can employ the money saved is by using it on a destination wedding, creating a magical memory, free of burden, in a picturesque environment, such as that provided by the French Riviera or Provence. Imagine getting wed by the seaside or in a lavender field, how enchanting it would be, giving you a wedding that you will never forget.
Plan your Elopement: advice
Lots of couples elope in a hurry and forget certain important tasks that they ought to perform to ensure that everything goes smoothly. Trust local vendors and their network, to help you get the most from your Elopement wedding on the French Riviera or Provence (I would be pleased to advise you amazing ones).
The vendors you have to find first :
-The backdrop you want for your Elopement (Seaside, Nature, Lavender fields)
– Your Elopement Venues
– Your Elopement Photographer on the French Riviera or Europe destination
Optional (but yet important) wedding vendors for your Elopement:
– Videographer
– Florist
– Event designer
– Pastor / ceremonialist
– The wedding planner (If you are planning a destination wedding/elopement it can ease you so much the planning)
– amazing extra (Heli tour, boat tour, a special night in a gorgeous hotel)
Here's a bit of advice on how to take care of the little details that may otherwise go unnoticed. (https://www.insideweddings.com/news/planning-design/what-you-need-to-know-about-eloping/3067/)
Elopement Legal details
Remember to take care of all the legal requirements pertaining to marriage in your country. If, for instance, you're from the United States, and are planning to elope to Europe for your wedding, don't forget to make a stop at your local city hall before you leave, taking care of everything legal. You will require a witness and an officiant for legal marriage in the United States. Other countries have a variety of residency requirements for official marriage. So, remember to acquire your marriage certificate before you do anything else.
The importance of having a wedding photographer for your elopement wedding
One of the downsides of eloping, as we've said, is that friends, family members, and loved ones are denied the opportunity to share in the joy of your wedding with you. Hiring a wedding photographer allows you to document your wedding day and share the photographs with these people, who couldn't be there, at a later date. Besides, you and your spouse are entering into a pretty huge commitment, a commitment that deserves to be documented, celebrated and preserved for the future.
As a wedding photographer based on the French Riviera, I will be pleased to help you get the most from your pictures. If you would like authentic and elegant of your elopement or wedding on the French Riviera, please send me a message. Let me know what you are dreaming/planning for your Elopement wedding. The more information you will give, the best I will be able to help you and document your wedding
I also often travel to other beautiful destination in south Europe (Italy, Spain, Morocco) and would love to be part of your travel.
Elopement weddings on the French Riviera or Provence
If you are a couple Flying to France from the US or UK, you may consider getting married in the French Riviera:
https://wildroses.fr/elopement-wedding-french-riviera/

Provence and its lavender fields and typical century-old towns can also be gorgeous:
https://wildroses.fr/engagement-elopement-wedding-lavender-fields-provence/.
Special places for an Elopement in Europe: Iceland, Spain, Italy, France
You have hundreds of amazing places for an Elopement in Europe. The next ones are some of my favorites
Enjoy an Elopement in Iceland, with is ethereal landscape, in summer or winter, Nature is amazing. Iceland is one-of-a-life travel, that should be on your bucket list. From falls to rocky beaches, iceberg to snowfields, it will make your Iceland Elopement unique.
For Sea and Nature lovers, your  Elopement will be magic on European islands are colorful and beautiful, from Madere (Portuguese island in the Atlantic) to Santorini. You can also have an amazing Elopement on Spanish and Italian's islands: Baleares, Ibiza, Sardegna, Sicilia. For French lovers, Corsica is a cliff on the sea. Backcountry Elopements, with natural surrounding, can also be fabulous, mixing simplicity and luxury.
Fly South of Europe to Elope, and be amazed by Tuscany, Provence Lavender fields,  magnificent Alps mountains, Lake Como and many others scenic backdrops.
For historical places lover, major cities can be perfect. An elopement in Lisbonne colorful city, a Parisian Elopement with the Eiffel tower as a backdrop. You can also have the Coliseum and Roman ruins as part of your Elopement pictures.