Those 2 young lovebirds flew all way long from Victoria in Australia. As part of their trip to Europe, they wanted to have an engagement session that shows French Riviera lights and romantic and joyful portraits.
Engagement love-trip, from Australia to French Riviera
They recently got engaged in Australia and traveled to Europe to see the bride-to-be grandparents. What makes is so romantic is that they have been high school sweethearts, and have this fantastic pre-wedding trip to Europe (Paris, French Riviera, Alamfi Coast ). They wanted their pictures to show them laughing amongst the beautiful colorful town of Menton. The most important thing is for us to be comfortable and having fun.
Beautiful colors, little streets, and candid pictures
We started our stroll, early morning, to get the nicest light, from the seaside of Menton, where you have an amazing view of the old town. As the Bride-to-be parents manage an olive oil farm in Australia,  we then went into a century-old olive grove. In the shadow of those beautiful trees, they run, kiss, jump, and amazing moments to photograph for them. as part of this Pre-wedding session, Josie also wanted to document the bright color of the old town, so we walk to the top of Menton's hill, discovering little-hidden streets, and history on this old town.  From this high place, the view of the bay and the French Riviera is just amazing. While walking, we also have been chasing a purple bougainvillea for Josie, we found it the view on the mediterranean sea (you never say no to a bride-to-be).
Next Travel: Destination wedding in Fiji or Bali
Sharing a morning walk with a young and fun couple, even early on a Sunday morning, is always a great moment. It is even more meaningful when this walk is the first part of a beautiful wedding. After Josie Family traveling from Zimbabwe, to New Zealand and then Australia, Josie and Monty wedding had to be a destination wedding.  Being able to share love with your family, love of travel and discovering the world is such an amazing way to get engaged. The destination wedding should be on a gorgeous tropical island, like Fiji or Bali. I can't wait to see their pictures!!
Thank you SO much for your trust Josie and Monty, it has been an absolute fantastic engagement session for me.
Flying to Europe or the French Riviera, looking for candid, authentic and joyful pictures? If you love those luminous pictures, feel free to mail me and let me know what you would like and love :).
Don't hesitate to write me a long message, I love to know you, and it helps me advice you the best settings and locations, for your photo session.
Get in touch: https://wildroses.fr/contact/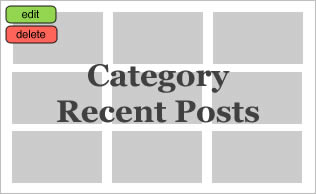 SaveSave
SaveSave
SaveSave