Find a list of the most beautiful venues around the bay of Saint Tropez, Ramatuelle, and la Croix Valmer. Discover your perfect location to plan your wedding, from unique villas to 5 start hotels, you will find some of the most luxurious venues of the French Riviera.
For me, the list below represents some of the best Saint-Tropez Wedding venues. The finest and most luxurious venues of the Gulf. Each of those wedding venues as its own style and landscape. You will fall in love with one of them, for sure. This is the quick list, find more information below :
Luxury and Elegant wedding venues near Saint-Tropez
Wedding under the parasol pine at Villa Saint Marie near Saint Tropez
Set in parasol pines forest of 7 acres overlooking Saint-Tropez, Villa Marie is a true verdant oasis with the turquoise sea as a backdrop. This 5-star hotel, in the style of Italian villas, proves the ideal retreat for an unforgettable event! For your wedding weekend, we welcome you in a warm, intimate and friendly setting, embellished with magical touches whatever your wishes may be…
http://saint-tropez.villamarie.fr/
Wedding overlooking bay of Saint Tropez at Chateau de la Messadière
Château de la Messardière offers a sumptuous venue for weddings, receptions, cocktails and gala evenings against the beautiful backdrop of Saint-Tropez. Benefiting from natural lighting. The "Salon des Canebiers", our reception lounge opens onto a vast terrace overlooking the Château grounds and Bay of Saint-Tropez.
Intimate weddings at Villa Belrose, Saint Tropez
Surely there can hardly be any other place which is so grand and beautiful and yet so intimate as the Althoff Villa Belrose, in which to celebrate life's most treasured events. Overlooking the Bay of Saint-Tropez, your festivity will undoubtedly be an unforgettable event and souvenir.
Romantic wedding at Chateau Saint Tropez in Saint Tropez
Make your dreams come true with a romantic luxury wedding in a fairytale castle. Nestled in the heart of Saint Tropez, this Belle Epoque chateau will capture your heart, ensuring that your marriage at Château St Tropez is everything that any happy couple could wish for.
http://www.luxury-wedding.com/chateau-saint-tropez
Elegant wedding at Hotel Sezz in Saint Tropez
The Hotel Sezz Saint-Tropez inventively combines charm and design to praise the ever so precious feeling of getting away from it all. An invitation to celebrate each sense and each hour. Elegance, refinement, tranquillity are keywords here.
http://saint-tropez.hotelsezz.com/
Hilltop Wedding at Chateau Mei Lesse, La Croix Valmer
After nearly a century and a half, Château de Meï-Lésé, a 3-star hotel in the charming village of La Croix Valmer, was renovated in 2014. From its hilltop, it overlooks the sea and offers you an exceptional view of the Mediterranean at your doorstep and the vineyards below.

http://www.mei-lese.com/
Provencal countryside wedding at Chateau de Valmer, La Croix Valmer
Five hectares of woodland, a stone's throw from the sea, nestled in the St Topez peninsula. A majestic avenue of palm trees in the heart of the organic vineyard, linking Château de Valmer to the Mediterranean sea. Enjoy the natural beauty of the Provencal countryside, the authentic charm and peaceful atmosphere of this former mansion providing attentive services and combining.
Majestic wedding at Hotel de l'Orangeraie, La Croix Valmer
Somewhere between the Maures Hills and the most beautiful sandy beaches of the coast, a hotel of the legend is reviving. From the long-ago convent to the just born Orangeraie, this majestic 1900's mansion did not lose anything of its former charm. L'Orangeraie, the latest charming hotel in Provence d'Azur.
http://www.hotel-lorangeraie.com/
Garden wedding at Domaine de la Croix, La Croix Valmer
Located right below the village of "La Croix Valmer", the vineyard spreads over 100 ha, from Tabarin, close to Gigaro beaches, to the hills of Saunier Neuf and Saunier Vieux, from which one can see the Islands of Hyères, Le Levant, and Porquerolles. The prestige and the elegance of the peninsula of Saint Tropez express themselves in this enchanting venue. The 1500m ² garden of and 220m ² terrace, with panoramic view, allow any type of professional or private event. The estate has a 390m² indoor reception space, that can accommodate up to 200 people, with no time restrictions.
http://www.domainedelacroix.com/en
Palace wedding at Hotel Le Beauvallon in Grimaud
After Hotel de Paris, Hermitage Monaco, Eden Roc Cap d'Antibes, Grand Hotel du Cap Ferrat and Carlton in Cannes, Le Beauvallon was the sixth palace to be built on Cote d'Azur at the same time as the Negresco in Nice. Rising from gently sloping green lawns and surrounded by Provencal parasol pines, Le Beauvallon elegantly commands a view over the bay,
while at the same time jealously guarding its seclusion and tranquillity.

http://www.lebeauvallon.com/weddings
Seafront Wedding at Villa Mauresque near Saint Raphael
The Hotel's privileged seafront location perched over the red rocks of the Estrel, its private port nestled between the most beautiful secret coves of the French Riviera make the Luxury Hotel La Villa Mauresque an oasis of peace and beauty acclaimed by the most discerning and famous.
Feel the Provence, and celebrate your wedding in amazing vineyard and luxurious castle of the backcountry
Luxury vineyard Wedding at Chateau de Robernier
This sleeping beauty has been brought back to its former glory and is now a truly desirable private Château. This haven of luxury in the middle of vineyards, and centuries-old olive groves and original period features, combined with 21st-century technology, makes everybody´s dream come true.
http://www.chateauderobernier.com/
Wedding at Chateau Font du Broc
Open to the French gardens and decorated in the purest 18th-century style, the Salle du Château is an elegant and refined place. Enter a representative room of Provence, magnificent chandeliers as well as white and lemon yellow walls. The Château room is a fairy-tale venue suitable for both professional events and family events.

http://www.chateau-fontdubroc.com/
Wedding at

Chateau de Berne
A little lane winds its way through the scrublands and vineyards of the Var hinterlands towards an idyllic destination: the Château de Berne, a 5-star hotel in the Relais & Châteaux network with a Cinq Mondes Spa, gourmet restaurant, bistro, wine cellar, 120 hectare vineyard, and access to a range of activities in our 500 hectares of unspoiled wilderness.
Looking for a wedding photographer near Saint Tropez, that will document the beauty of your wedding in an elegant and natural way, feel free to contact me.
Ease your planning: book an experience South of France Wedding team

As a Wedding Photographer based on the French Riviera, I love to drive to Provence and fly to Corsica. those regions of the South of France offer such an incredible variety of breathtaking backdrop! I love to document your memories with authentic, natural and luminous pictures.
At Wild Roses, we really want to make sure you will have the best experience possible. Thus helping you to make everything perfect, for YOU. Once we have defined what you wanted for pictures and booked the date, we will work on your wedding planning. Depending on where you want to stay, my team can help you create the perfect experience and pictures. Our independent wedding planners can help you find the location, the timing, fine-tuned the details, to make sure it will be the easiest possible. However, we do encourage you to let them fully organize your wedding on the French Riviera or Corsica. It is, for us, the best way for you, to fully enjoy your elopement in the South of France.
Let me know what you have in mind, what you would love to see in your couple or wedding pictures. Please send me a message, don't be shy.
Find inspiration with other beautiful weddings and Elopements on the French Riviera :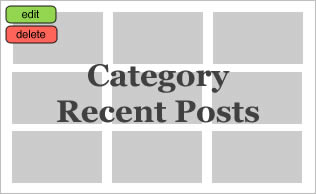 Save
Save
Save
Save
Save
Save
Save
Save
Save
Save
Save
SaveSave