If you are flying to the French Riviera, you might want to keep memories of your stay in the sunny South of France.  Doing a photo session will enable you to keep those memories, and share them with friends, families and your kids. When you fly back home, you will cherish them for the next decades. Please find below information about your family photo session on the French Riviera.
What type of pictures for a French Riviera family session
The picture I love the most from my daughter is the one when they are truly them, I have few posed, but I do prefer the ones where they are laughing, hugging, being silly. It is for me what I want to remember from them, and that represent the children-parents relationship we share. Life is unscripted and unposed, so I document those candid memories. For grandparents (and for you), we will try to have a few nice posed ones, but this represents less than 5% of the session. I do mostly photo session outdoors. If you fly to the French Riviera and want a photo session, I guess, you don't want a studio session you could get at home.
French Riviera Best location for Family photography
For me, the best location is the one you value the most, the one you loved the most from your stay. The one that will be load with hundreds of amazing memories shared with your children and parents. The one they will love because they help them remember special moments you were 100% with them (far from work).
If you are explorers, It can be a historic old town on the French Riviera. You will be able to share with them the history of those century-old places.
For Nature lovers, a stroll in the vineyards of Provence, close to the French Riviera. We can also drive to perfumed lavender fields around Valensole. Photo sessions in the lavender fields and olive groves, reflect so much Provence and the South of France.
If you like the sea and love to rest, have fun by one of the beautiful beaches. A sunset session on the beaches between Saint Tropez and Menton is perfect, it is less hot, there is less crowd and colors are amazing.
Luxury vacation resorts also offer an amazing backdrop for pictures. If you are staying in one of the prestigious hotels or villa of the French Riviera, their gardens or architectures can be perfect.
In the end, it can be a mix of this places. Your pictures will show how much you love each other and the places you loved on the French Riviera.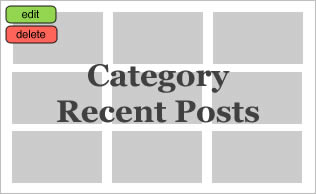 Best timing for a Family session on the French Riviera
Those recommendations are base on lighting and crowd management. The best moment is, of course, the one that fit the best your children rhythm. Photography is all about light, in any time of the year, sunset and sunrise offer the nicest lights. For the summer photo session, so as to avoid the hottest our of the day, early morning (8 AM) or early evening (after afternoon nap and before dinner, 8 PM). For winter, 5 PM to 6 PM is the best moment (it is too cold early morning).
Hottest months of the year are July and August, with lot or tourists, if you can travel to the French Riviera in June or September it is better. Even in July and August, we can advise you places, where your kids will be able to enjoy the session. Remove disctration and let them be kids. Let me know what you would prefer and I will advise you about the best spots for your family photo session on the French Riviera
French Riviera Family photo experience
Depending on the age of the children, we will plan a custom photo session route. I do really take time during the session, have a lot of fun and play moment, so as the session to be easy for the little ones. It is important for them to enjoy the moment so as to avoid fake smiles and tears. Depending on what they love, we can integrate sur-mesure element they love (like an ice cream break). It is difficult to give a value, to a smile, a laugh and tender moment with your kids. But I swear that in 20 years from now, it will value more than gold for you. Traveling back in time to those amazing moment you shared with them.
The session my families prefer is the 90 minutes collection, as it gives time to the kids to play, to see different places and not to rush them.
French Riviera Family photo session tips
Please find below quick tips to make the photo session as effortless and enjoyable possible for you and your precious ones.
Let them know you will do a photo session with a photographer (picture being a present for someone they love)
Have snacks and drinks
Plan clothes, for lifestyle, clothes they will feel comfortable in
Be sure to have plenty of time to get ready,

do not rush the children

Candies are teeth killers, but they calm them and help the session go smoothly (or anything they like to eat/drink)
Stay on the move, so as kids not to get boring
Don't ask them to smile/do something, as it will be less candid and will appear posed (Cheese is for crackers)
Last but most important: HAVE FUN with your family, it will be (truly) visible in the pictures
Family Photographer French Riviera
If you like how I document those amazing family memories and would like to have beautiful pictures, feel free to contact me. Please let me know more about you, the members of the family photo session, what pictures you would like to keep. Anything special so as me to help you the best.
Please go to https://wildroses.fr/contact/
Travel/destination photography: If you are flying to Europe for a longer stay, and if your kids feel confident about me, I can also travel to other destinations with you.