When you walk at sunset through the lavender, the colors, the perfume, bees flying around, everything is magic. The lavender fields of the Provence's hills are the perfect place for a couple session, vow renewal or post-wedding photo session. We head with this couple for the weekend in a small town, near Valensole, where they got ready. Driving through the flieds, to get to the lavender was like a time travel, back in the history of Provence. For Nature lover, this place is unique.
Provence and its lavender fields photo session
Hidden between Provence and the French Alps, Valensole is one of the nicest places to go in France. From mid-June to mid-July, the place transforms itself into the purple kingdom. You drive thought kilometer of sunny lavender fields. The colors, the perfume are delicious. Moreover, if you love historical places, this part of France offers hundred of beautiful towns, from hilltop to lakeside, it is an invitation to time travel and beautiful pictures (Moustiers-Saint-Marie, Saint-André-des-Alpes, Valensole, Gréoux-Les-Bains).
The lavender fields are amazing backdrops for a romantic couple session, a colorful pre-wedding photoshoot or an Elopement or wedding escape to the south of France. The old towns around those lavender fields also offer gorgeous surroundings for post-wedding or vow renewal photo. During the hottest hours of the day, they offer shade, and lovely strolls and restaurants. For the most adventurous ones, you can before or after your photo session, discover the Gorges du Verdon and the Saint-Croix lake (with a canoe or an electric boat).
Lavender fields wedding vendors
Decoration: By mademoiselle Deco
Wedding Dress: Marynea
Hair and Makeup: Beauté Revée
Photographer: WildRoses
Best time for lavender fields pictures
Best time for a photo session in the lavender fields is sunset. Lavender fields and golden hour lights make the image even more magical. You also avoid much of the crowd that is doing pictures during the day, and the temperature is less hot. If you plan your travel to lavender fields, the best time of the year to enjoy them is between last week of June and the second week of July.
To help you plan a gorgeous photo session in the lavender fields, you can read the following blog post: https://wildroses.fr/engagement-elopement-wedding-lavender-fields-provence/
Please enjoy this lovely photo session in the lavender fields, near Valensole.
Photo session in the lavender fields
If you want to keep and share pictures of your amazing trip to Provence and its lavender fields, I would be pleased to help you. Please send me a message with what you would like.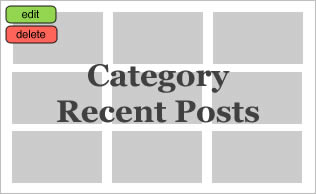 SaveSave
SaveSave
SaveSave
SaveSave
SaveSave
SaveSave
SaveSave