Flying to the French Riviera, and looking for amazing pictures of both of you, for the question or to keep memories of your love, here are some ideas for a gorgeous photo session. As a family and wedding photographer based on the French Riviera, I please to help you get the most from your session.
Please find below information to help you get the most from your French Riviera Wedding Proposal Pictures.
You can also read information to help you plan the perfect wedding proposal on my blog : https://wildroses.fr/perfect-proposal-best-memories-french-riviera-10-advices/
As a photographer on the French Riviera, Provence and South of France, I will advise you depending on what you want and what you dream about. It's all about your souvenirs, the mood, the colors that you have chosen. I will discretely follow you, snap you love, happiness, tears, and joy.
Best locations for a French Riviera wedding proposal photo session?
The location that suits the most is the one you love the most. Let me know what you would like and I will offer you locations for the photo session. Think about the sea breeze, the sound of the water, the sun slowly setting behind you, both of you walking in the warm sea water. Or both of you on the top of mountains, in the middle of the nature, pin tree, the wind in the branches.
Please find below my couples' favorites routes for their wedding proposal session. It then depends on what type of photography you would prefer.
Natural and seaside French Riviera Wedding Proposal photo session
Cap d'Antibes Alps mountain seaside
Cap d'Antibes, Cannes, and Juan-les-Pins beaches
Saint Jean Cap Ferrat seaside path.
Old Town, little streets and historic places Wedding Proposal on French Riviera
Antibes old town little streets and marina
Menton colorful Italian style city
Romantic couple photo session in Saint Paul de Vence old town
Nice old town and Seaside couple photo session.
Mougins, small and typical old town on a hill
Eze old town Wedding proposal session, overlooking the Mediterranean sea.
Wedding proposal in a French Riviera famous and luxurious city
Cannes streets and beach photo session
Monaco luxurious city
Saint Tropez luxurious historic places
Frejus Saint and Saint Raphel Beach and Casino Wedding Proposal
What is the best time for your proposal on the French Riviera?
Great light makes great proposal pictures, Sunrise and sunset offer the nicest lights.
Lights are what create a mood, add colors, create lovely shadows and orange highlights. Depending on the time of the year for your proposal, we can shoot almost year long on the French Riviera, the weather is still lovely in winter. Of course, the nicest temperatures are in spring (May/June) and late summer (September). If you fly from the UK for your wedding proposal, in winter we can do mountain sessions in the snow or on the ski slopes.
What type of pictures will you get?
Pictures can range from super cute romantic, to documentary and fun moments. It depends on how you behave to each other.
Shy couples will get more intimate pictures whereas extrovert lovers will get more spontaneous images.
I photograph who you are, in a gorgeous location so as to sublimate your memories.
How does the session go?
Before the session, we exchange on what surrounding you would like, and I advise you on which one would be the best.
We define a starting time and location and then we move around to the location you want.
I try as much as possible to get everything in a close location, so as to spend more time photographing and less time driving.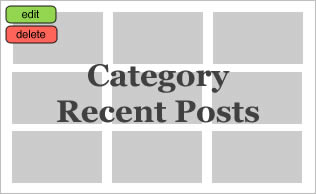 When will you have the pictures?
Before having the whole session, I blog post some of the nicest, this way you can share with friends and family the pictures.
Within 3 weeks, you have the full session in a private gallery. Using the gallery, you can select your favorite ones (number of high-resolution files depends on the Love Session collection)
Depending on the collection you have chosen session we full gallery includes between 150 and 500 pictures.
Can you help me create a Unique Proposal on the French Riviera?
I would love to, let me know what you have in mind, your budget, I will do my best to help you.
I love to shoot unique moments, to enable you to share it with the people you love.
How do we book the session?
Please send me a message with the date of your travel, and the pictures you would like.
If I'm not available, I will help you get an amazing photographer.
If you have especially loved one of my previous proposal session (mood or location), let me know it, it will help me advise you on the location and time.
Please send me a message: https://wildroses.fr/contact/
Thiebauld is an amazing photographer who helped us capture exactly what we wanted in Antibes for our engagement photos! We traveled from the US and decided to do the photos in a romantic town that highlighted the water and the sunset surrounding us. One problem was that we didn't know where exactly on the French Riviera would be the perfect spot and Thiebauld helped us find it. He was a pleasure to work with, was very responsive whenever we reached out to him by e-mail or Facebook and the final product is stunning!
– Alina and Alex
You can discover few locations in the images below, let me know the ones you prefer the most for your proposal photo session 🙂
[pp_gallery id="164″ style-id="7aa32872-953a-4c51-8f75-d90e897dc8f8″]
Save
Save
Save
Save
Save
Save