If you want an amazing WEDDING or ELOPEMENT, Marrakesh, Casablanca, and MOROCCO are the perfect locations. From colorful architecture to unique nature (Palm tree, Atlantic ocean, Atlas valleys or desert), Morocco offers hundred of hidden gems. Celebrate your wedding in top luxury wedding venues of secret intimate Riad.
Wedding photography in Morocco is magic. From the Red Marrakech to the blue Essaouira, your wedding pictures will be full of gorgeous colors. The mood, the people, as a wedding photographer, everything is so inspiring, a helps create your wedding memories. From luxurious wedding venues to intimate riad for an Elopement, Marrakech, the desert, and Morocco are the perfect places if you want to be amazed.
As a destination wedding photographer, I love to travel. But I have a special link with Morocco, it is more than a destination wedding or Elopement location for me. My grandfather was a Moroccan. He flew from his Atlas mountains during WW2. Morocco is part of my family history and DNA. The mountains, the cities, the desert, the seaside are so beautiful that I am always pleased to fly back to create pictures for lovely couples.
Wedding Photographer in Marrakesh
Marrakech is an amazing city, the red color of its wall, the life, the view of the Atlas mountains, create a unique atmosphere. Less than an hour drive from the Airport you can find a wide range of wedding venues. Marrakech offers some of the most luxurious wedding venues of Morocco. You can also find hundred of Riad, with different colors, architectures. From the secret inner places of those riads, you will be able to receive your guests. Then have a ceremony and dinner, on the RoofTop with a view of Marrakech Medina. Like other cities of Morocco, Marrakech has its own colors and mood.
Desert wedding Photography in Morocco
The silence, the emptiness, the sound of the wind, the sand dancing, at the odor of the desert. A wedding in the middle of the desert is unreal. You could be like Lawrence of Arabia, on a camel horse, with your wedding dress and suit, riding to the tent, for a sunset wedding ceremony. Light in the rock desert or sand desert are so beautiful, reflecting on the clear colors of the ground. It produces amazing pictures of your couple and Wedding. Alone in the desert for an Elopement, or with your closest friend, to share this amazing and unique "desert venue".

Wedding Planner in Marrakech and Morocco
Planning a wedding in Marrakech and Morocco can be quite challenging. I would advise you to book a wedding planner to help you with the planning. If most of the wedding vendors speak French or English, it is always easier to have someone that speaks their own language. Moreover, a local wedding planner will help you get the best wedding vendors, and make sure you pay the "right" price.
I work with amazing Wedding planners in Morocco. They are used to work in different culture between Morocco, Dubai and French Riviera. They have connexions with great wedding vendors in Marrakech, Casablanca and all major wedding locations in Morocco.
Elopement in Marrakesh and Morocco
You might want a wedding even more unique, a super intimate moment together. If so an Elopement in Morocco would be amazing. The wedding planner could create a unique experience just for you, a ceremony on the top of a hidden valley, a vow exchange in front of a breathtaking view, a never-seen ceremony, only for you. Because an Elopement is only the two of you, we can create an even more unique experience, drive to stunning locations and take time, just for you.For your wedding pictures, I love Jardin Majorelle, and its blue colors, a camel ride in the palm tree grove, driving to Merzouga or Zagora to have a ceremony on the tall sand dunes of Erg Chebbi
If you are planning you wedding close to Marrakesh, Essaouira or a beautiful city of Morocco, you will live amazing moment in this country. I would be honoured to photograph your wedding. Send me a message, let me know what you have in mind and let's start the adventure.
Discover last weddings and couple sessions in Marrakesh, Casablanca and Morroco :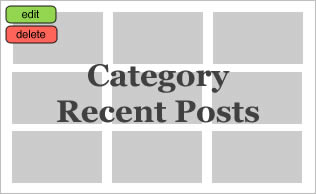 SaveSave
SaveSave
SaveSaveSaveSave
SaveSave