Planning your wedding in the south of France and Looking for a Wedding photographer on the French Riviera? Find out more about how gorgeous wedding on the French Rivera.
Wedding photography on the French Riviera
Sunny wedding day
With almost 300 sunny days per year, a wedding in the French Riviera is an excellent choice. it is almost sure that you will avoid the rainy wedding of UK, and northern countries. We do have almost all year long excellent weather for great wedding pictures. With sometimes temperature as high as 20°C (68°F) in December, French Riviera is wedding heaven (for couples and photographers).
Breathtaking landscapes
From the ski slopes to the seaside, the French Riviera landscape offers amazing wedding venues with Mountains, valleys, vineyards and waterfront backdrop. We do feel very lucky to be wedding photographers on the French Riviera. You can have your wedding photography on the French Riviera in a wide range of backdrops. Within 90 minutes drive you can be in the Provence lavender fields, on the top of the mountain, in an Italian seaside town. Extend this drive to a few hours and you reach Alafmi-like coastal towns (Cinque Terre and Portofino).
Discover more pictures of weddings on the French Riviera on the blog: https://wildroses.fr/photographer/wedding-photography/wedding-on-the-french-riviera/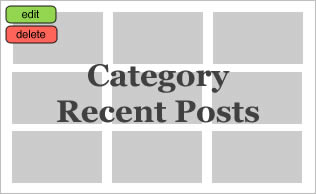 French Riviera wedding venues
So as to make your wedding on the French Riviera even more unique, French Riviera offers a unique set of hotel and venues. From sumptuous palaces to intimate hotel, you will remember it for the rest of your life.
Somptuous wedding on the French Riviera
As a wedding photographer team based on the French Riviera, we are fortunate to know most of the top wedding venues of the French Riviera. Thus helping you to get amazing pictures at your wedding venue. French Riviera also offers gorgeous places for engagement and honeymoon photo sessions. From Saint Tropez to Monaco we do love to create stunning pictures of your couple and family. Just let us know what you would love, and we will create the perfect photo session on the French Riviera for you.
Discover amazing French Riviera and south of France wedding venues on the blog:
French Riviera wedding with style
Envision your wedding with the classic glamour and timeless chic of the French Riviera. Wedding on the French Riviera can blend together breathtaking landscape, luxury, and historic architecture. French Riviera has been a vacation destination for wealthy people from all other Europe for centuries, including members of all the royal families from the UK to Russia. Its luxurious architectures bring the best of influence from all Europe and from different times. Amaze your guests with a wedding celebration in medieval chateau overlooking the sea, 18th and 19th-century palace or a modern villa. Enjoy with them luxurious settings and extraordinary service.
Intimate Elopement on the French Riviera
If you want intimacy above all, you have on the French Riviera unique place for your Elopement wedding. As a French Riviera Wedding Photographer, I love to photograph romantic (yet joyful) elopement. Read more about planning an Elopement Wedding on the French Riviera on the blog :
https://wildroses.fr/elopement-wedding-french-riviera/
If you are looking for a  photographer for your wedding on the French Riviera, send me a message. I can also help you with your proposal pictures, engagement session or a post-wedding photo shoot. I ama French Riviera based wedding photographer but can travel to Provence, South of France, Tuscany and Europe.